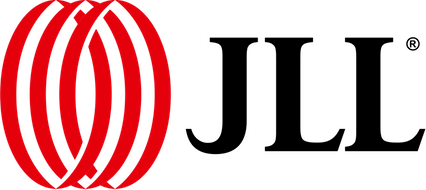 Consultant / Account Manager in Commercial Real Estate - Office Agency Letting and Sales
Jones Lang LaSalle
Bartringen, Luxemburg

Unbefristet
Vollzeit
About JLL

We're JLL. We're a professional services and investment management firm specializing in real estate. We help organizations around the world achieve their ambitions by owning, occupying and investing in real estate.

We're a Fortune 500 company. We work across 80 countries, in 280 different offices, with a team of over 93,000 individuals. And we look after a property portfolio of over 4bn square feet, all on behalf of our clients.

If you're looking to step up your career, JLL is the perfect professional home. At JLL, you'll have a chance to innovate with the world's leading businesses, put that expertise into action on landmark projects, and work on game-changing real estate initiatives. You'll also make long-lasting professional connections through sharing different perspectives, and you'll be inspired by the best. We're focused on opportunity and want to help you make the most of yours. Achieve your ambitions – join us at JLL!

What is your ambition? We'd like to know, because we make your ambitions our business. And if you have ambitions as a Consultant in business real estate, helping you achieve them is what we do best. Join our Office Agency team to develop your strengths and enjoy a fulfilling career full of varied experiences.

What this job involves

Working as part of a team of experts in our Office Agency department, you'll be responsible to manage your daily business. This consists in:
Actively advise landlords on their leasing strategy, represent their interests and commercialize a portfolio of office buildings and projects in Luxembourg
Target future occupiers and organise active prospection and marketing campaigns; negotiate and prepare leases or sales with both international and national companies
Carefully manage information and keep our marketing and database up to date.
Sound like you? To apply you need to be:

Education and Experience

We'll expect you to have sound experience (3-5 years) in a sales function and/or in the real estate.

You'll have fluent knowledge of both French and English. Additional knowledge of German and/or Luxembourgish would be appreciated.

Open

You'll have excellent communication skills (both written and spoken) with a strong customer service focus.

Most importantly, you'll want to work as part of a supportive and talented team.

Organized

This position will suit you if you like working in a busy, fast-paced environment.

Entrepreneurial

You have an entrepreneurial attitude. You do not shy away from taking initiatives and thinking out of the box.

Collaborative

You are able to work independently but also to work collaboratively with the other members of our team and to give support when required.

What you can expect from us

You'll join an entrepreneurial, inclusive culture. One where the best inspire the best. Where like-minded people work naturally together to achieve great things.

Our Total Rewards program reflects our commitment to helping you achieve your ambitions in career, recognition, wellbeing, benefits and pay.

Join us to develop your strengths and enjoy a fulfilling career full of varied experiences. Bring your ambition and explore a world of possibility.

Apply today !

#LI-AA1

JLL Privacy Notice

Jones Lang LaSalle (JLL), together with its subsidiaries and affiliates, is a leading global provider of real estate and investment management services. We take our responsibility to protect the personal information provided to us seriously. Generally the personal information we collect from you are for the purposes of processing in connection with JLL's recruitment process. We endeavour to keep your personal information secure with appropriate level of security and keep for as long as we need it for legitimate business or legal reasons. We will then delete it safely and securely.

For more information about how JLL processes your personal data, please view our .

For additional details please see our career site pages for each country.

For employees in the United States, please see a fully copy of our Equal Employment Opportunity and Affirmative Action policy .

Jones Lang LaSalle ("JLL") is an Equal Opportunity Employer and is committed to working with and providing reasonable accommodations to individuals with disabilities. If you need a reasonable accommodation because of a disability for any part of the employment process – including the online application and/or overall selection process – you may email us at . This email is only to request an accommodation. Please direct any other general recruiting inquiries to our page
I want to work for JLL.

Jones Lang LaSalle